By Janis Weisberg, artist
Welcome to a new name!
Kate Marley & Co. was born over 20 years ago to create uniquely personalized gifts of hand painted porcelain with meaning in celebration of life cycle events.  My interest in porcelain painting stems from a background in art history and antiques which led me to begin the study of porcelain over glaze painting techniques in 1993.
The process of creating with color and shape gradually led to a fascination with semi precious and unusual beads.  It became natural for me to incorporate celebration into jewelry creations.  Jewish philosophy and numerology combined to form the basis of hand-woven designs with personal significance.
 Why 18?  The Hebrew word  "Chai" means life.  The Hebrew letters that spell Chai have a numerical equivalent of 18 in the Hebrew alphabet.   The toast L'Chaim… means to life and all good things to come!  So the significance of wearing jewelry created with patterns of 18 transcends the day to day and imbues in the wearer a sense of well being, comfort and peace.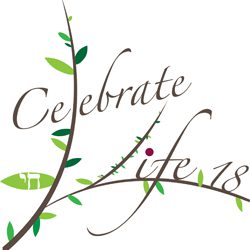 Celebrate Life 18 is dedicated to the creation of personalized gifts which link the receiver to the spirituality of life.
Personalized, Lifecycle Gifts
Hand Painted Porcelain
Jewelry with Spiritual Meaning
Specializing in Judaica